Press Release
•

Jul 27, 2023 14:00 EDT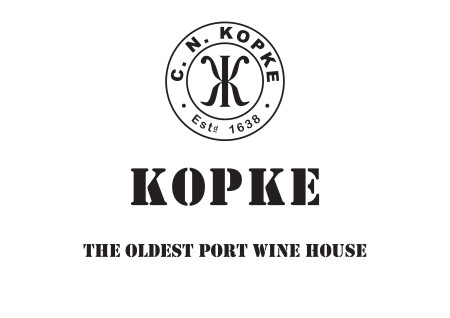 PORTO, Portugal, July 27, 2023 (Newswire.com)
–
 Kopke, The Oldest Port Wine House, specializes in aged Tawny Port wines. Tawny Ports are aged in old barrels, so rather than the oak adding flavor or tannin, it is a vessel that allows very slow oxygenation, giving Tawny Port its signature color as well as imparting flavors such as dried fruits, nuts, orange peel, and treacle. The longer a Tawny Port ages, the more its flavors evolve. Many people are familiar with 10- and 20 Year Old Tawnies; there are even 30-, 40-, and 50 Years Old Tawnies. By law, these Ports are blended across several vintages to achieve a flavor profile that is consistent year after year. 
Being the world's oldest Port Wine House, Kopke has a uniquely large stock of older wines aging in barrels, each from a single harvest. These rare wines are known as Colheitas ("Colheita" is Portuguese for "vintage" or "harvest"); they are not called Vintage Ports, as this nomenclature is reserved for Ruby-style Ports that age in bottle.
By law, Colheita Ports must be aged seven years in barrels before release, yet Kopke ages its Colheitas a minimum of 10. From that point on, Kopke Colheitas are bottled to order, with the year of bottling noted on the back of the bottle. With each successive bottling, a Colheita progresses further along in the oxidative process. This means that not only is every harvest different, but each bottling will be different. 
All Tawny Ports, including Colheitas, are meant to be consumed when bottled and do not develop further once bottled. Having said that, they can be kept almost indefinitely in cellar conditions, or even for several months in the fridge after opening. Kopke recommends enjoying its Tawny and Colheita Ports chilled, as one would enjoy a white wine.
Kopke Colheitas from as far back as the 1930s are now widely available to U.S. consumers. These are particularly sought after as birthday and anniversary gifts. Kopke is by far the category leader, selling more than 65% of the Colheitas in the U.S. 
About Kopke Port Wine: Kopke Port Wine, est. 1638, is The Oldest Port Wine House. Located in the upper Douro DOC, a UNESCO Cultural World Heritage site since 2001, Kopke benefits from the imposing geography of the Douro Valley: the plunging valleys allow vines to be planted from altitudes of 1,900 feet on the upper ridges, down to 230 feet alongside the river, with immensely diverse terroirs. Kopke is particularly lauded for its vintage-dated barrel-aged wines, Colheitas, in both Tawny and the rare White, as well as its aged Whites and Tawnies; due to its unmatched stocks, Kopke is the only House to have both 50 Year Old White and 50 Year Old Tawny commercially available.
Please drink responsibly. Kopke is imported exclusively by Wine In Motion, Newark, N.J.
Source: Kopke Port Wine