Press Release
•

May 22, 2023 14:00 EDT
PortX Mobile is the first AI Integrated SSH Client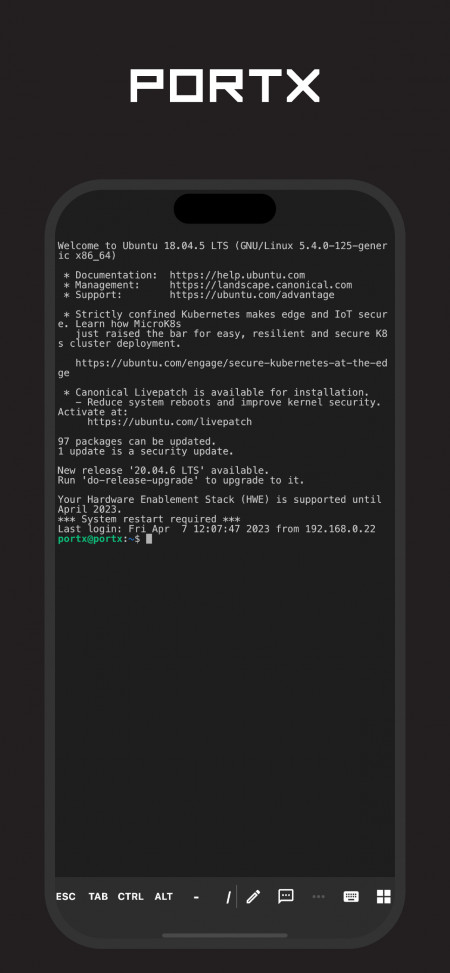 SANTA CLARA, Calif., May 22, 2023 (Newswire.com)
–
Network connectivity software developer NetSarang Computer, Inc. today announced the release of PortX Mobile, which expands support from Mac, Windows, and Linux to both the iOS and Android mobile platforms. The mobile version also integrates ChatGPT (GPT-4) which makes PortX the first SSH Client to leverage the AI phenomenon directly within its user interface. Users can request ChatGPT to create scripts or other miscellaneous string to be copied and pasted directly to their preferred terminal.
"With the ever-changing work environment, taking PortX to mobile was the logical next step for us. Users are expecting to be able to access everything everywhere, whether it be at home, the office, or on-the-go," says Peter Shin, Lead Developer of PortX. "However, one of the biggest challenges mobile users face, especially with a mobile SSH client, is a lack of a proper keyboard. Integrating ChatGPT allows our users to circumvent this by simply requesting ChatGPT to print out a script instead. With PortX's AI Integration, you can reduce screen fatigue and frustration in trying to find a special keyboard character. It allows AI to do the heavy lifting," he continues.
Available as a free download to all iOS and Android users, PortX Mobile users can expect multisession management, a compose bar, an advanced keyboard, and other critical features. With the development team behind Xmanager, Xshell, and Xftp, users can expect a streamlined network connectivity experience and consistent updates/innovations to PortX through user feedback.
Accelerate your mobile workflow with AI by downloading PortX Mobile for free: 
iOS App Store: https://apps.apple.com/app/portx/id1566480505
Google Play: https://play.google.com/store/apps/details?id=com.netsarang.portx 
Official PortX Website: https://portx.online/
What is NetSarang Computer, Inc?
Established in 1997, NetSarang Computer, Inc. develops, markets, and supports secure connectivity solutions in the global market. The company first propelled itself into the network connectivity industry with Xmanager, a PC X Server, and further solidified itself with the release of Xshell, an SSH Client, and Xftp, an SFTP Client. With millions of users across more than 90 countries around the world, NetSarang Computer, Inc. solutions allow users to access, manage, and transfer computer resources conveniently and securely while navigating complex network environments.
Source: NetSarang Computer, Inc.